Welcome back to…
'That UFO Podcast' was launched on April 29th, 2020 by Andy McGrillen. The idea; to bring some of the best, most credible guests from around the world of UFOlogy, UAP's & associated subjects. Having objective, interesting discussions that drive the conversation on 'The Phenomenon' forward to inform and entertain.
Support the podcast by signing up to the Patreon! Exclusive content, ad-free listening, Discord server & merchandise tiers…all from $/£/€1 http://www.Patreon.com/ThatUFOPodcast
You can also subscribe at Apple podcasts subscription service for ad-free listening & exclusive content. Log onto Apple podcasts for a 2 week free trial!
Make sure you subscribe to our YouTube channel http://www.YouTube.com/c/ThatUFOPodcast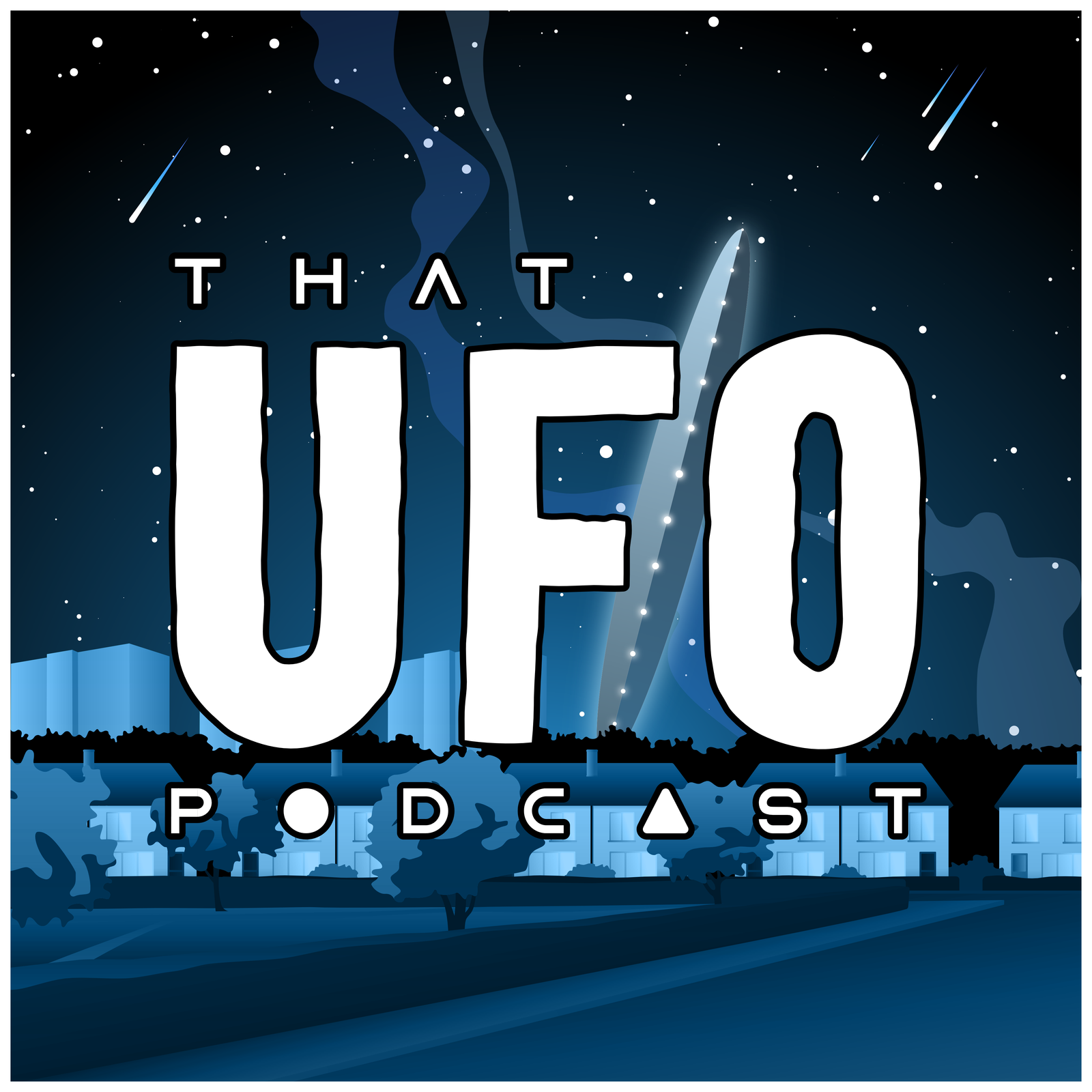 Jay C King, Inquire Anomalous Conference 2023
–
That UFO Podcast
Andy is joined by Jay Christopher King, one of the founders of the Inquire Anomalous Conferences, they discussed;Previous line ups & highlightsWhat can be learned from these intimate eventsThis installments HUGE line upWhat conversations go on behind the scenesLivestream/Conference tickets; bit.ly/42BHimMFollow Jay:
https://twitter.com/JayCKing78Inquire
Anomalous:
https://twitter.com/InquireAnomalusFollow
James:
https://twitter.com/EngagingTheExperiencer
group:Spotify listeners can now access premium content here >
https://open.spotify.com/show/7wnXUAQ3vwdsX1BoyaEvjZSign
up to support the podcast via Patreon.com/ThatUFOPodcast or Apple Podcast subscriptions (2 week free trial available)Please support the show sponsors;Are you ready to earn extra income from sharing your expert opinion? Head over to userinterviews.com/hello to sign up and participate today!Paperlike: Ready to do more with your iPad? Head over to Paperlike.com/ThatUFO to get startedIf you're interested in investing in Zencastr, go to wefunder.com/zencastr or click the link in my episode description below to claim your slice of the Future of Podcasting.Laird: Are you ready to feel more energized, focused, and supported? Go to zen.ai/thatufopod15 and add nourishing, plant-based foods to fuel you from sunrise to sunset.Zencastr Advertise – Advertise your business on this and other podcasts follow zen.ai/thatufopod1You can also sign up to Zencastr with 40% off for 3 months with promo code: ufopodcast at
https://zencastr.com/pricing?coupon=ufopodcast&fpr=7ooh0
. Start recording your own podcast or meetings today!Buy the official podcast map/guide to UK UFO sightings here;
https://www.herblester.com/products/the-skies-aboveGet
in touch with the show;Twitter: @UFOUAPAMFacebook, YouTube & Instagram: "That UFO Podcast"YouTube: YouTube.com/c/ThatUFOPodcastEmail:
UFOUAPAM@gmail.comAll
podcast links & associated links;Linktr.ee/ufouapamThatUFOPodcast.comDon't forget to subscribe, like and leave a review of the showEnjoy folks!Andy
Latest from the Blog
Congressional Public UAP Hearings take place in the next 24 hours (Tuesday 17th May). That alone is worth a huge celebration. But we must also be wary and vigilant. The secrecy that has held this subject back must be dismantled with care, else we risk damaging what we hope to uncover and scare away those…
As always, it's been too long. I know. However, we are about to have Congressional hearings on UAP for the first time in many decades. Regardless of the terminology, the semantics, your politics et al We are on the edge of history. This WILL NOT be hearings where we have explosive revelations, eye witness accounts…
Get new content delivered directly to your inbox.