Welcome back to…
'That UFO Podcast' was launched on April 29th, 2020 by Andy McGrillen. The idea; to bring some of the best, most credible guests from around the world of UFOlogy, UAP's & associated subjects. Having objective, interesting discussions that drive the conversation on 'The Phenomenon' forward to inform and entertain.
Support the podcast by signing up to the Patreon! Exclusive content, ad-free listening, Discord server & merchandise tiers…all from $/£/€1 http://www.Patreon.com/ThatUFOPodcast
You can also subscribe at Apple podcasts subscription service for ad-free listening & exclusive content. Log onto Apple podcasts for a 2 week free trial!
Make sure you subscribe to our YouTube channel http://www.YouTube.com/c/ThatUFOPodcast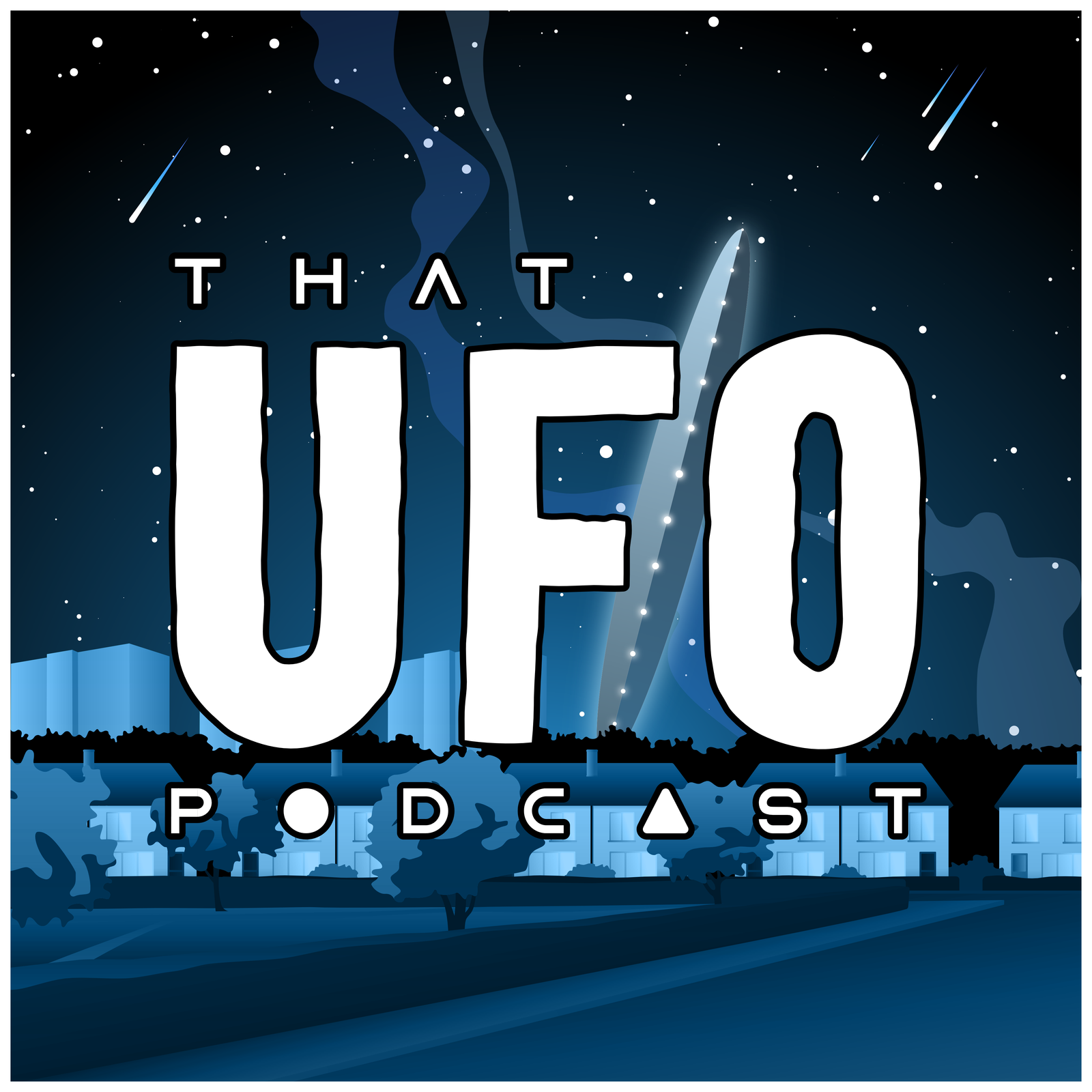 Breakdown; Whistleblower comes forward, Crash material confirmed?
–
That UFO Podcast
Andy & Dan look at the HUGE news that the first "Whistleblower" has come forward to provide information that the US government does indeed have crashed materials AND craft from a non-human source.Check out the original source of material here;Leslie Kean & Ralph Blumenthal Article;
https://thedebrief.org/intelligence-officials-say-u-s-has-retrieved-non-human-craft/Need
to Know;
https://needtoknow.today/Spotify
listeners can now access premium content here > ⁠https://open.spotify.com/show/7wnXUAQ3vwdsX1BoyaEvjZ⁠Sign up to support the podcast via ⁠Patreon.com/ThatUFOPodcast⁠ or Apple Podcast subscriptions (2 week free trial available)Please support the show sponsorsMotley Fool; Save $110 off the full list price of Stock Advisor for your first year, go to ⁠fool.com/thatufo⁠ and start your investing journey today!*$110 discount off of $199 per year list price. Membership will renew annually at the then current list price.BlendJet2; Go to ⁠blendjet.com⁠ and use code thatufo12 to save 12% off your order OR use my special link and the discount will be applied at checkout ⁠zen.ai/thatufo12⁠Liquid I.V. ; Ready to shop better hydration, use my special link ⁠zen.ai/thatufo20off⁠ to save 20% off anything your orderWongo Puzzles; Use my special link ⁠zen.ai/thatufo10⁠ to save 10% at ⁠wongopuzzles.com⁠. The discount will be applied at checkout!Try Cure today and feel the difference for yourself! Use my special link ⁠zen.ai/ufopod20⁠ for 20% off your order, coupon activated at checkout!You can also sign up to Zencastr with 40% off for 3 months with promo code: ufopodcast at ⁠https://zencastr.com/pricing?coupon=ufopodcast&fpr=7ooh0⁠ . Start recording your own podcast or meetings today!Get in touch with the show;Twitter: @UFOUAPAMFacebook, YouTube & Instagram: "That UFO Podcast"YouTube: ⁠YouTube.com/c/ThatUFOPodcast⁠Email: ⁠UFOUAPAM@gmail.com⁠All podcast links & associated links;⁠Linktr.ee/ufouapam⁠⁠ThatUFOPodcast.com⁠⁠Linktr.ee/TheZignal⁠⁠UAPMedia.UK⁠⁠https://twitter.com/AnomalousPodNet⁠Don't forget to subscribe, like and leave a review of the show,Enjoy folks,Andy
Latest from the Blog
Congressional Public UAP Hearings take place in the next 24 hours (Tuesday 17th May). That alone is worth a huge celebration. But we must also be wary and vigilant. The secrecy that has held this subject back must be dismantled with care, else we risk damaging what we hope to uncover and scare away those…
Get new content delivered directly to your inbox.